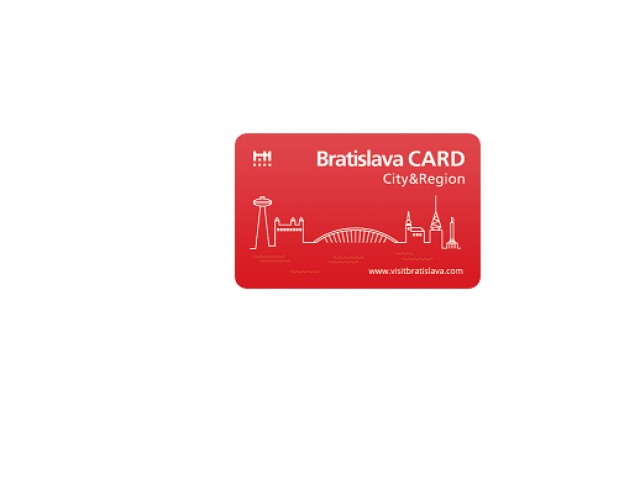 BRATISLAVA CARD
Region
Bratislava
Place
Bratislava
Website
Bratislava CARD is the official tourist card designed for individual foreign and local travellers that enables them to experience the best what Bratislava and the Bratislava Region offer whilst saving both time and money.
Free travel by public transport
Enjoy unlimited travel by public transport throughout the Bratislava Region.
Free guided walking tour
The card also offers hour-long walking tour of the city centre available daily at 2:00 PM in the Slovak, English and German language.
Free admission to 15 museums and galleries
Only with our card you can visit 15 museums and galleries in Bratislava and the Bratislava Region for free. Grab the chance to see the castles Bratislava, Devín or Červený Kameň free of charge.
More than 100 other discounts
Last but not least, the card includes over 100 attractive discounts up to 50% on tours, cruises, dining, adrenaline activities, shopping, etc.